The artist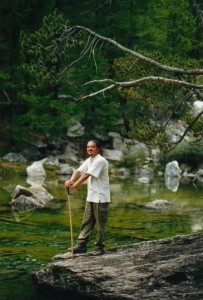 Salvatore Di Marco was born in Turin in 1963, the son of art and passion from an early age he attended the artisans' workshops restorers Turin at which he began working as art restorer immediately after their studies.
In parallel to his profession, constantly following the pictorial journey of the mother (contemporary painter) and other painters of Turin, feels more and more the need to approach the painting, and it is precisely in his study that savors the color that uses an excellent for his abstract painting and informal.
Through personal study and research has extrapolated from the restoration ways and techniques (using stucco, plaster and gold leaf gouache) with which today produces works of great visual impact Pittoscultura absolutely original and very impressive.
Lives and works in his studio in Rubiana (Turin) participating successfully in the years to various national and international competitions always finishing near the top.